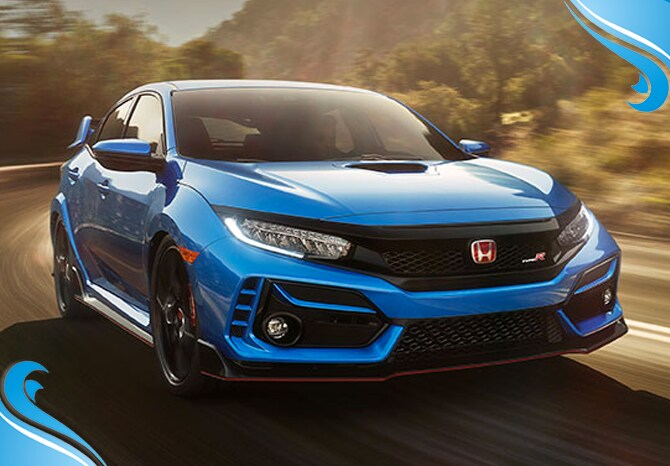 Honda Civic Type R: Limited Edition
If you're looking for the Honda of your dreams, the Civic Type R Limited Edition is it. The new Honda Civic Type R is the car for the race-car minded and track focused drivers. The Limited Edition is unique as it comes in only a vibrant Phoenix Yellow color and will only be produced in a small batch of 1,000 units worldwide. Like the recently updated 2020, the Civic Type R Limited Edition will get pumped-in Active Sound Control, which amplifies or adds to the engine's sounds in the cabin based on the chosen drive mode. Both the 2020 Civic Type R and the Limited Edition will come standard with Honda Sensing Driver-Assistance and safety suite. The Civic Type R is being offered with specially tuned dampers, recalibrated steering, and higher-performance tires.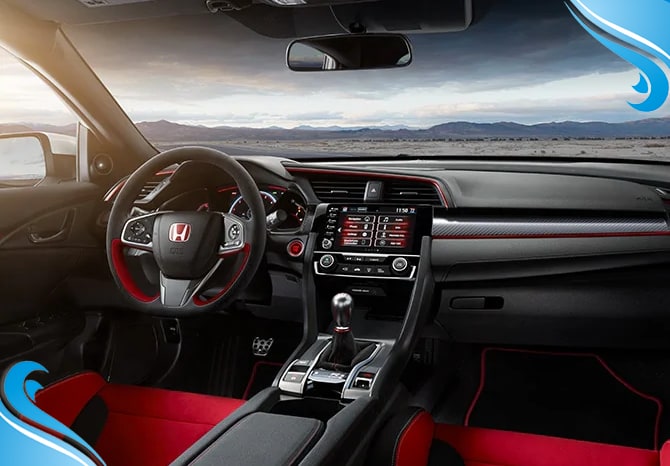 What's New with Civic Type R: Limited Edition
The 2021 Limited Edition further improves performance by reducing weight. Thanks to things like swapping the wheels: the Civic Type R Limited will forgo its heavier, standard 20-inch wheels for lighter forged aluminum BBS wheels of the same size, reducing weight by 18 pounds. An additional 28 pounds of miscellaneous weight will be dropped through the removal of the rear heating ducts, tonneau cover, wiper blade, and sound-deadening materials.

Additionally, the previously revised damper tuning for the 2020 model of the Civic Type R carries over to the Limited Edition, including the addition of a more capable processing module that sends 10 times the amount of data to the dampers per second over the pre-mid-cycle refresh. Another addition will be lighter, two-piece front brake rotors (part of the 2020 Civic Type R update) and brake pads with a reworked compound. Moving to a two-piece rotor also helps prevent deformation from excess heat when tracking. Another improvement is the updated lower ball joints with reduced friction will add more quickness to turn-in, and the revised rear control-arm bushings are now 8 percent stiffer than before.
Racine Honda Civic Type R: Limited Edition
To learn more about this exciting new Honda vehicle, contact us at Racine Honda. We can give you all the updates and information on purchasing this Limited Edition Honda. We hope to provide you with the best options to suit your needs in terms of car buying.